York Print Advertising
As well as our online guide to York, Yorkshire discussion forum and mobile smartphone app - Hosting York also help promote York by publishing a yearly York Map leaflet which is free for tourists and locals. Depending on the season and our yearly print budget we distribute over 5,000 York maps within the city each year. These can be found in York accommodation, restaurants, cafes and bars - as well as in tourist attractions, libraries and other pickup points across York.
Tour operators, travel agents and agencies also order maps for their customers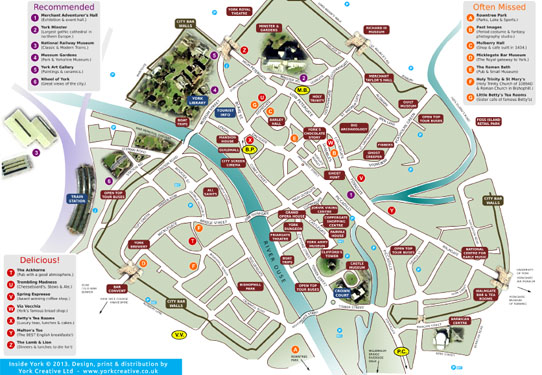 If you are interested in featuring your business on the Inside York map please contact us for the latest prices.


Prices & Services
For a free quote please Contact Us or visit our Member Area for latest prices.






News & Latest Products